USA Based Dedicated Server Hosting
USA Dedicated Server Hosting is the ultimate choice for your business delivering you the fastest and most reliable hosting possible. Our dedicated servers are the perfect solutions for the businesses that need complete access to the server in order to enjoy great freedom of control and choice on OS, components and hardware.
USA Dedicated Server Hosting Plans
[plan_sheet category="usa dedicated server" col_name_2="Plan / Cores / RAM / Space / Bandwidth / Hypervisor"]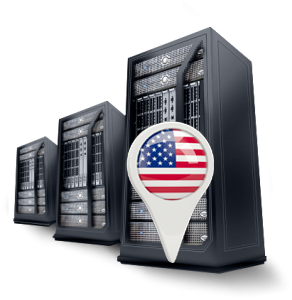 121$ per month is our beginning USA Dedicated Server Hosting Price. We provide the fully managed server with IPv6 and IPv4 support. You can have your favourite operating system(Windows or Linux). The operating system can be changed or upgraded at any time according to the needs. Usually, we provide bandwidth up to 30 TB. You can upgrade your hosting plan anytime as your business develops and enjoy unmetered bandwidth. We render you the right hosting plan based on your project needs and budget. With Cheap Dedicated Server Hosting in USA, you get total control of your server in terms of the operating system(Windows or Linux) you want to utilize. We protect your mission-critical data against various viruses and hackers. Our firewall support and anti-virus safeguard give you peace of mind that the data stored is risk-free at all times.
Our USA Dedicated Server Hosting Company delivers Linux and Windows Dedicated Server Hosting Solutions with excellent features ensuring high availability and over 99.995% guaranteed uptime. Our USA dedicated hosting solutions assures you an ultimate web performance directly resulting in an increased ROI and cost efficiency.
Dedicated Hosting from our USA Server Hosting Provider, takes care of all of your server needs including configuration, software upgrade and hardware maintenance, so you will be least concerned about your web servers and be more dedicated to your business. Our amazing customer support is available round the clock by telephone, email or through live chat support. You can contact us anytime, from anywhere.
---
We also provide Cheap and Best Dedicated Server Hosting Services in these countries. UK Based Dedicated Server, India Dedicated Server, Switzerland Dedicated Server Hosting, Germany Dedicated Server, Japan Dedicated Server, France Dedicated Server, UK Dedicated Server and USA Dedicated Server